FAQs
This page provides help with the most common questions Storage World and our facilities, if you can't find the answer you are looking for, get in touch.
How it works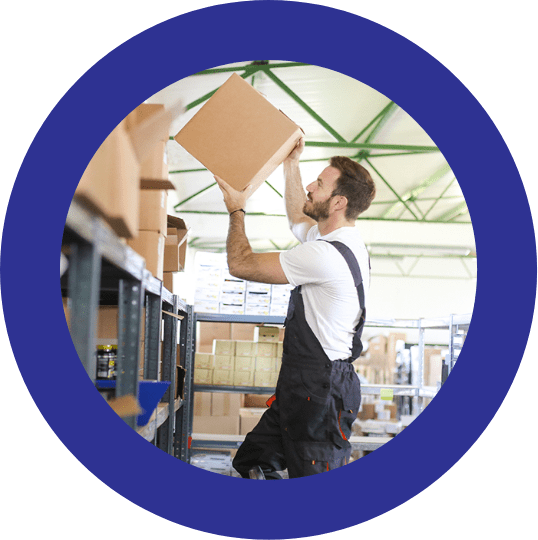 How does self-storage work?
Self-storage centres offer numerous different sized, own door storage units. From 10 sq ft to 400 sq ft. Only you have the key. Each unit is separately alarmed, and the facilities have 24/7 monitored CCTV, burglar and fire alarms.
How do you calculate storage unit size?
The sizes are based on feet squared, rather than feet cubed (too confusing for most people, us included!). For example, a 50 sq ft unit is 5 feet wide, by 10 feet long. All room heights are more or less the same (7 feet).
How do people get their things to Storage World?
Most people arrange their own removals; however we are more than happy to arrange all aspects of your move.
Do I have to sign a lease?
You have to sign a standard storage agreement.
Are storage units worth it?
Can you hang out in your storage unit?
You can, but you can't overnight there!
What are your opening hours?
Our opening hours are Monday – Friday 09.00 – 17.30, Saturday 09.00 – 17.00. We are closed Sundays and Bank Holidays.
Security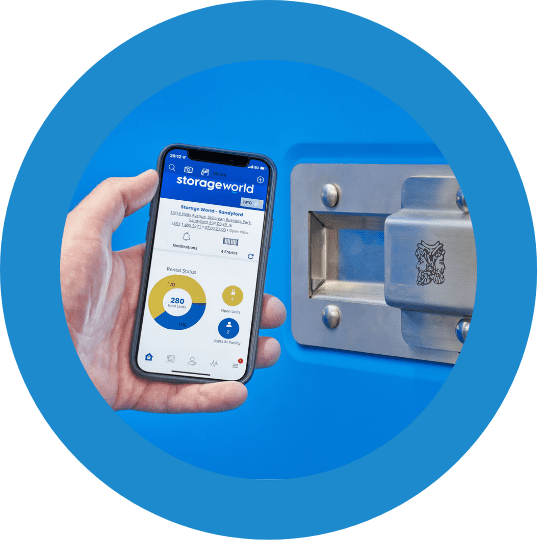 What sort of security do you have?
Monitored CCTV, burglar and fire alarms together with alarm activation response patrols.
What other security measures do you have?
Garda and Revenue officials have statutory powers granting them access to all units subject to appropriate warrants etc.
Are storage units safe?
Yes. There are all individually alarmed, with 24/7 monitoring and extensive additional security features.
Can Garda search your storage unit?
It's strange that you're asking that. But yes they can, upon presentation of a valid search warrant.
Do storage units have cameras?
Not internally. All corridors and entrance/exit points are monitored by CCTV.
Do storage units have electrical outlets in them?
Some do, but not as a rule. For long term customers, we can provide power to individual units.
Our storage units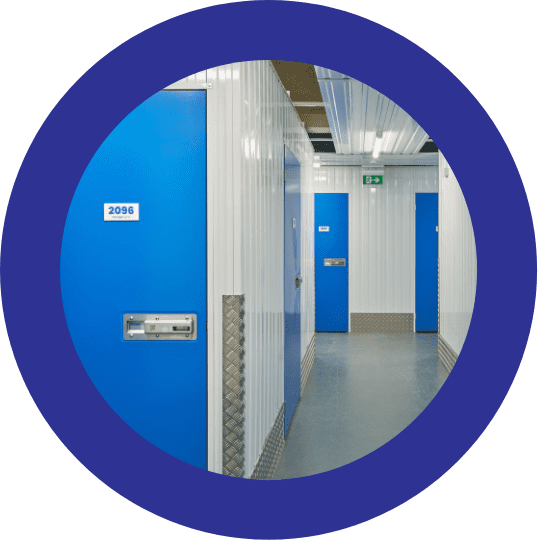 Do I have to give you notice to leave?
Yes, we require 7 days' notice to vacate.
What should you not put in a storage unit?
Nothing that's perishable or illegal!
How much storage space do I need for a 1 bedroom apartment?
Depends on the apartment, but assuming you need all the contents stored (e.g. bed, table, chairs etc) somewhere around a 50 – 75 sq ft unit should suffice.
How much storage do I need for a 3 bedroom house?
Generally, around 150 sq ft for an average-sized 3 bed. Don't forget that you can have a 1,000 sq ft 3 bed, or a 2000 sq ft 3 bed. Again, the best solution is to call, pop in, or at least look at our size estimator.
Can I use trolleys at Storage World?
There are a number of different size trolleys available free of charge for customer use.
How big are your spaces?
Our smallest space is a locker suitable for around 3 suitcases; our largest will hold the entire contents of a 4 bedroom home. See the size estimator to get a better idea of the various different sized units.
How high are the ceilings your storage spaces?
The ceiling heights range from 2.1m to 2.5m depending on the facility.
Are the storage spaces heated?
No, but are buildings are fully insulated and damp proofed, ensuring constant regulated temperatures.
How often can I access my space - and how much will it cost?
You can access your unit as often as you like during our extensive opening hours 6 days a week. In certain circumstances we can offer 24/7 access.
Are there any restrictions on what I can store?
You can store almost anything at Storage World.
The only exceptions are:
– Living items, such as animals and plants
– Hazardous materials, such as –
flammable liquids and explosives
– Items that could decompose, such as exposed foodstuffs
– Unauthorised or illegal goods, such as drugs or firearms
Can I buy boxes and packing materials from Storage World?
Yes, we sell an extensive range of packing materials from boxes to bubble wrap. Packing materials can be bought in person from our stores.
How big of a storage unit do I need?
Depends on how much stuff you have. It's normally best to give us a call or pop up in person to discuss.
Why might I need a climate-controlled storage unit?
For very expensive artwork, or wine storage. As a rule, it's not required.
Can I transfer to another room if I find I have too much or too little space?
Yes, subject to availability.
How are storage units climate controlled?
Can't help you here – we don't have any!
Length of Stay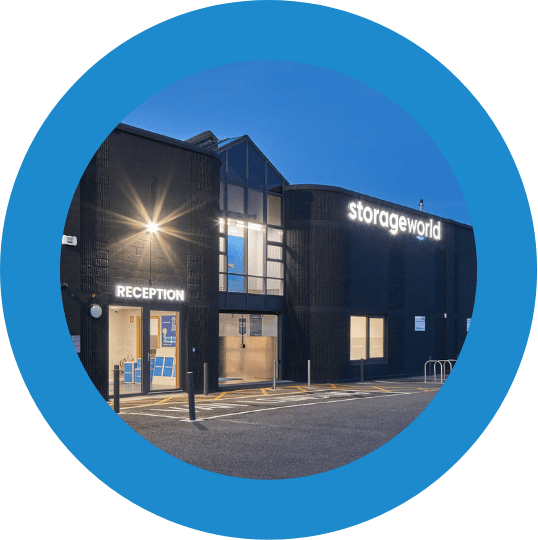 What is the minimum time I can store with you?
The minimum storage period is 1 month.
Once I have a room how long can I stay?
Do I have to pre-book a space?
It is advisable to book your self-storage unit in advance to guarantee the correct sized unit prior to the commencement of the storage term.
Can I move in today?
Subject to availability – yes!
Pricing, billing & payment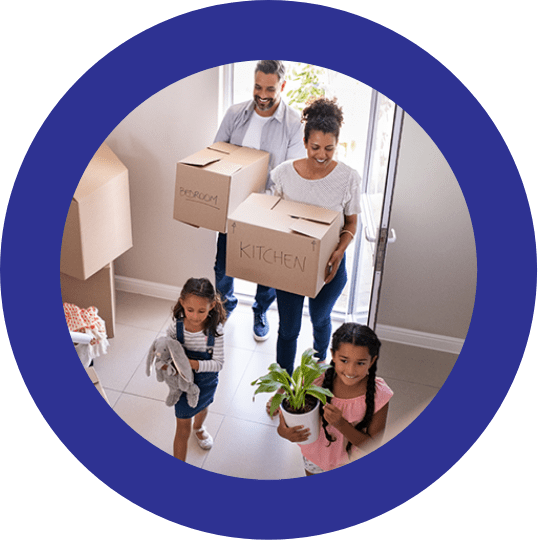 Do I pay weekly or monthly?
Payment is normally monthly in advance. There are discounts available for 6 and 12 monthly advance payments.
How can I pay for my space?
Direct debit, standing order, debit or credit card.
What is included in the price - and are there any hidden extras?
Everything is included in the monthly storage fee. There are no further costs.
How much does it cost to get some space from Storage World?
The monthly storage cost depends on the size of unit you need. Check out our size estimator to get guidance on what size storage unit would be most suitable for you requirements, then fill out the quote form for an instant quote.
How much does self storage cost?
How much is a piece of string? It costs from €16-€100 per week, depending on the size needed.
Can storage units raise rates?
Do you offer any discounts?
Depending on the size of unit, there may be substantial discounts available for new customers. Fill out our instant quote for current unit discounts.
Can storage units require insurance?
A certain level of insurance cover is mandatory for all units.
Will homeowners insurance cover storage units?
Not normally – it depends on the insurer.
Make an Enquiry
Please fill out the form below if you need any further information. We will respond as soon as we can.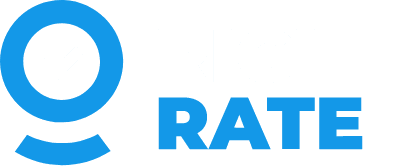 FIND THE RIGHT RATE
Discounts of up to 50%. Get the right unit, at the right price.
Quick Quote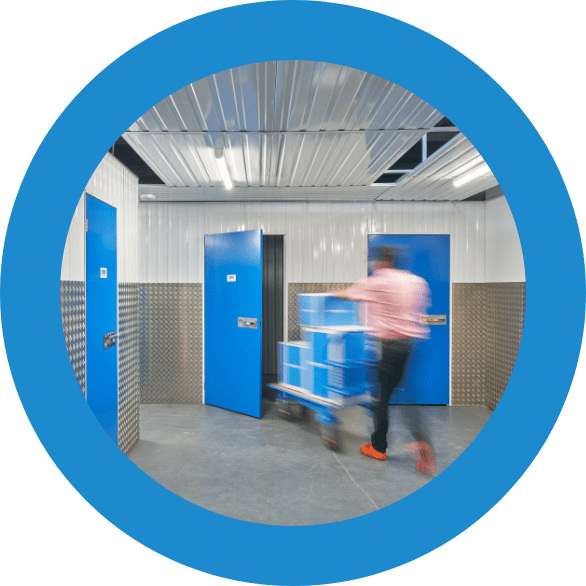 FIND THE RIGHT UNIT
Our easy estimator will help you get the right unit, at the right price. Don't pay for space you don't need.
Size Estimator