Should You Clutter Your Garage Or Just Use Self Storage?
July 31, 2018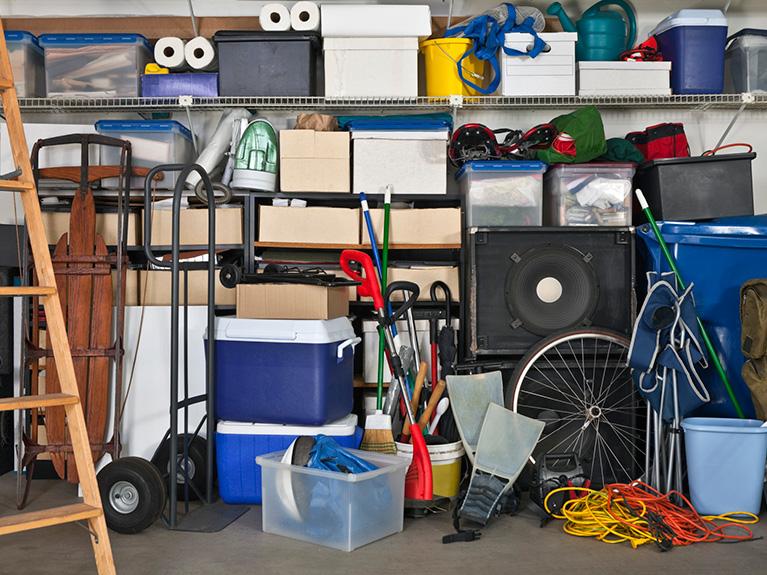 Your garage may seem like the obvious choice to store your overflow of personal belongings.
It definitely has the convenience factor as it's most commonly either an extension of the family home or a room within the house itself.
It's often the designated communal dumping ground for an array of household items such as the Christmas decorations, old furniture or golf clubs.
Along with being convenient, another notable benefit is that it's essentially free! But free at a cost, if that makes sense…
There's no denying that there are numerous benefits to using your garage for storage. That being said, these benefits can become futile quite swiftly, especially as the clutter builds up over time.
If you park your car in your garage, this too can become unfeasible, leading to difficulties especially during the cold winter months.
A self-storage unit is the best solution to overcome this. Not only does it reduce the clutter clogging up this precious space, it provides numerous other benefits for protecting your goods and belongings.
Security
Your garage is probably not the most secure place to store your valuable possessions. Self-storage units provide more security in this instance.
Whereas the traditional family garage may only be secured with a lock that can easily be broken or picked, therefore exposing your items to more risk.
At Storage World, our storage units are protected by surveillance cameras and a 24 hour CCTV system. Self-storage units give you the benefits of both extra storage space and added security with better benefits and fewer costs.
This means you can rest easy knowing all your belongings are safe and secure.
Safety
If you fancy yourself as a bit of DIY handyman around the house, you may have acquired a range of different tools including powered hand tools, drills and ladders. If you have young kids these can serve as a real hazard.
To avoid any accidents, these should be stored in a secure area out of reach of children, reducing the risk of possible injuries around the house.
Cost-effective
Storage units are cost-effective and provide flexibility. You are not tied down to any long-term or fixed contracts, so you can use it for as long or short a time period that caters for your needs.
Also, why not check out our size estimator to find the perfect sized storage unit, so that you're not paying extra for unused space.
Damage
Our storage units are climate controlled, unlike the majority of home garages.
Garages are often damp, too cold or too hot, depending on the weather conditions. This can lead to mould or water damage to your belongings, resulting in lengthy and complex insurance claims, etc.
Accessibility
Our storage units are easily accessible by being situated in central locations in Dublin and Limerick.
This means if you need to gain access to something quickly and at last minutes notice, having your items stored with us will not prove to be an inconvenient barrier.
And with the extra space, you can store them neatly and you won't need to sort through a dusty pile in the garage to find anything!
If your garage is getting out of control and you think that self-storage may be the right solution for your needs, then get in touch and we'd be glad to chat.