How to Help a Hoarder Declutter
November 2, 2017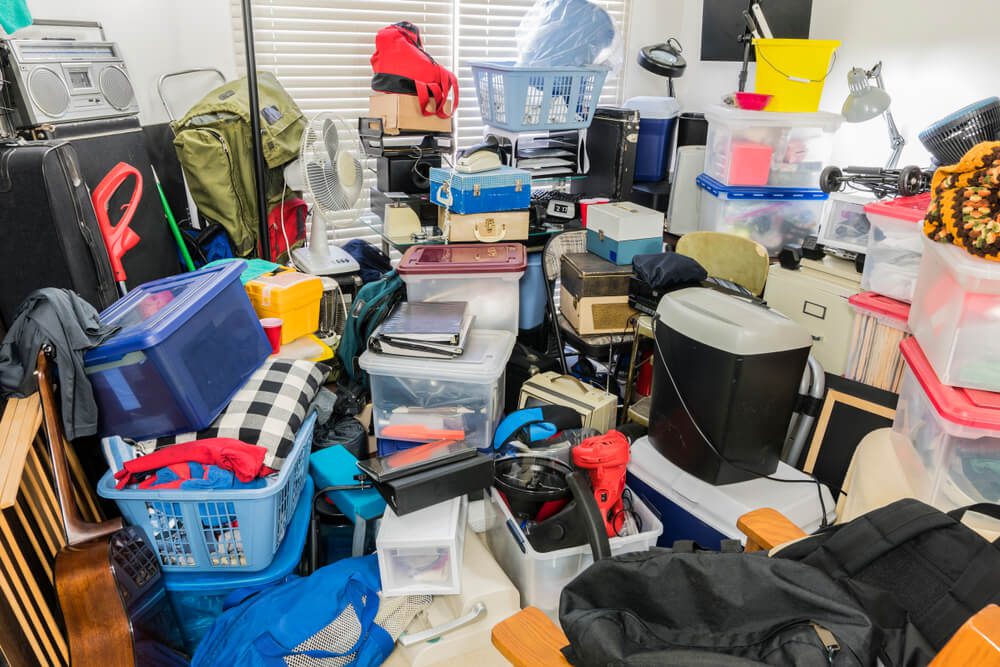 Is your home in a complete state of disarray? Have you substituted your guest bedroom or home-office as an over-flow for clutter? Are you too embarrassed to invite friends or family over to your home out of fear of what they might say? If the answer is yes to any of the above questions, then it's time to accept the hard truth – you have a  hoarding problem! But don't fret, there are many ways to deal with it if you've come across this situation.
Hoarding is the persistent difficulty discarding or parting with possessions, regardless of their actual value. Here are 5 main tell-tale signs of a classic hoarder:
Inability to throw away possessions
Difficulty categorising or organising possessions
Indecision about what to keep or where to put things
You have at least one room in your home full of boxes that you do not know the contents of
You cannot see under your bed
If you are just now coming to terms with the fact that you satisfy all of the above criteria, don't despair – you will be relieved to know that there are a range of easy storage solutions to remedy your hoarding ways!
Clear Out
The first step to reform requires a ruthless clear-out. As you are still fragile, you may require supervision during this stage to ensure that none of the signs of a hoarder creep back through! As a rule of thumb, if you have not used the item in the past year, then it has got to go.
Try compiling all of the things that you are keeping into some useful storage boxes. This creates a clear, decluttered environment to further help you overcome your hoarding tendencies.
Sometimes, the most unlikely of places can actually be a hidden gem for stashing your storage boxes. Why not try under your bed or in the linen closet? This helps you to further maintain an organized environment, while also freeing up more space around your home.
Consider Donations
Many of us hate throwing out items when they are going to be dumped, especially unused belongings we own. However, it's much easier getting rid of something if you know it is going to a good home. Why not donate some of your stuff to charity or give them to a relative who may need them.
Not only does donating make you feel good about giving something back to the community, it also means less clutter around your home.
Practice the 'One In, One Out' Method
The is very straightforward and does what it says in the title. Every time you receive something new or purchase something, then throw out or donate something within the same category. For example, if you purchase a new shirt then get rid of an old shirt. Simple as that!
Rent a Storage Unit
For the bigger items in your home or those items of undue sentimental value, renting a storage unit provides a wonderful solution. Renting a storage unit offers you an unrivalled degree of flexibility and autonomy – you can access your belongings on demand, as well as having the discretion to increase or decrease the amount of space you rent in accordance with your needs. Furthermore, there's no contract or hidden loopholes – what you see is what you get!
This is especially convenient for storing items that you may not use on a daily basis, but that take up a considerable amount of space in your home. Such items would include spare furniture and appliances such as mattresses, Christmas decorations, sporting equipment, luggage, etc.
Now that you have decluttered your home, what's next? Why not try revamping the office space you had previously used for storage? Or inviting guests over to see your all new and improved home – they won't believe their eyes!